Meet

the Founder
Jose Ma. "Joey" A. Concepcion III
As founder of the Philippine Center for Entrepreneurship–Go Negosyo, Joey Concepcion believes in the importance of cultivating an optimistic and persevering attitude. Along with his team at Go Negosyo, Joey hopes to alleviate poverty in the Philippines by promoting an entrepreneurial mindset and by leading programs that help grow small businesses, with the goal of one day transforming the Philippines into a nation of entrepreneurs.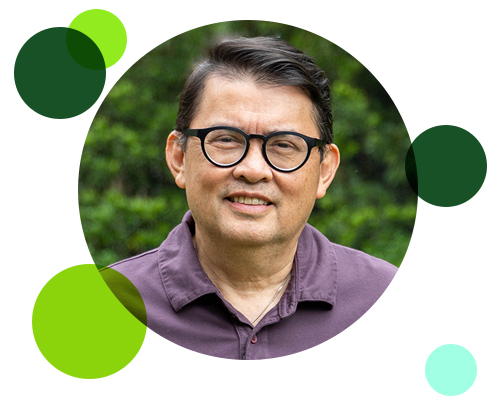 Joey was appointed Presidential Adviser for Entrepreneurship by President Gloria Macapagal Arroyo in 2005 and again by President Rodrigo Duterte in 2016. Under President Marcos Jr., he was tasked to lead the Jobs Committee of the Private Sector Advisory Council. He is concurrently the Vice-Chairperson of the Micro, Small and Medium Enterprise Development Council and the Chairman of the ASEAN Business Advisory Council.
During the COVID-19 pandemic, Joey, in his capacity as the Presidential Adviser for Entrepreneurship, led the private sector in the Project ARK initiative, which sought to make mass testing accessible and affordable in workplaces and in communities by seeking out and introducing testing innovations and technology.

Joey also led the "A Dose of Hope" initiative, a world's-first tripartite agreement between the private sector, the government, and vaccine manufacturers. The initiative helped overcome regulatory roadblocks for the procurement of COVID-19 vaccines and secured millions of doses for the Philippines.
To help the country in its pandemic exit strategy, Joey founded the Advisory Council of Experts, a private sector advisory group comprising the country's foremost authorities on medicine, public health, economics, and research and data analytics.
Joey has been an active participant in nation-building for several years now. He was named one of the Ten Outstanding Young Men of the Philippines in 1995, and was included in the Time Global 100 List of Young Leaders of the Millennium. Joey was also recognized by Forbes Asia as one of the 48 Heroes of Philanthropy in 2011, and was given the Padma Shri Award by the Republic of India in 2018.

Joey serves as the President and CEO of RFM Corporation, the Chairman of the RFM Unilever Ice Cream Corporation, and Director and Executive Committee member of Concepcion Industries, Inc.
Keep informed.

Join our mailing list

.

Never miss a beat on Go Negosyo's latest news and happenings.
Don't Miss Out. Follow Us!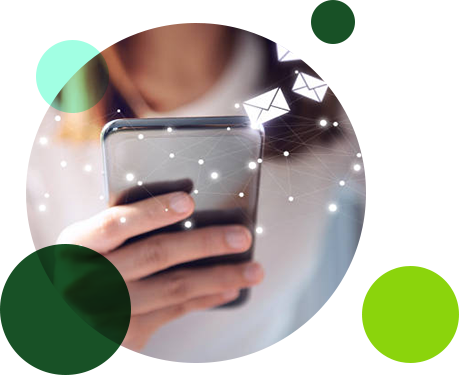 Let's get in touch.
We'd love to hear from you.

2/F RFM Corporate Center, Pioneer cor. Sheridan Sts. Mandaluyong City, Metro Manila, Philippines