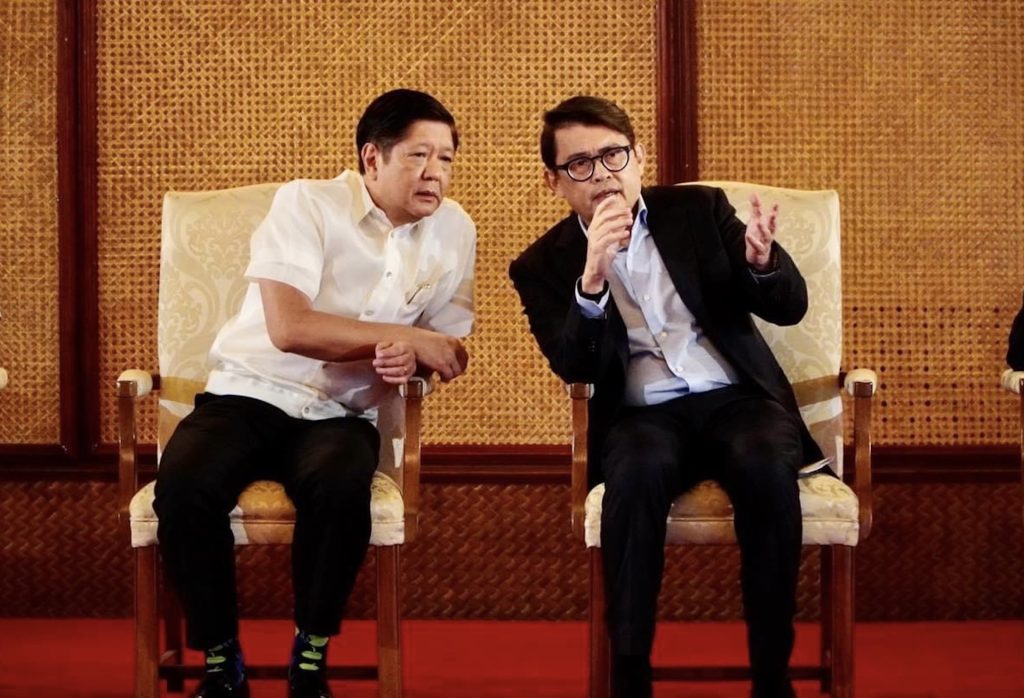 'B.B.M.'
October 9, 2023
"BaBangon Muli ang Agrikultura." This will be our rallying cry as we go and start transforming Philippine agriculture through the help of the private sector. It won't be easy or quick, but the timing will be right, thanks to the political certainty of President Ferdinand Marcos Jr.'s historic mandate from the people and the urgency of addressing food insecurity.
At the beginning of his term, the President made it clear that agriculture would be a priority area. I am sure he knew how difficult the job would be. Remember that when he assumed the presidency, the world was five months into the Russia-Ukraine conflict. For two years before that, the pandemic had disrupted global supply chains. The war further choked the passage of many important commodities – wheat, most of all. And need I mention climate change and the destruction of important crops in Europe and the Americas because of floods and droughts?
I remember seeing wheat prices go through the roof, and soon after other commodities like sugar, milk and even today, oil. Even the largest companies suffered, as did the biggest economies in the world.
I recap the events of the past couple of years just to give perspective. The Philippines is not alone in experiencing towering inflation, high fuel prices and a general malaise in its economy. Everybody, everywhere is feeling the pinch, especially the poorest who must now make do with less food on the table. Even powerful men like the President suffer the effects when public opinion tells the administration, through lower approval ratings, of how hard life is.
To his credit, the President did not challenge the results of the pollsters. Instead, he acknowledged how Filipinos are feeling right now; he said he understands their sentiments completely. "Kaya hindi mo masisi ang tao. Talagang naghihirap sila, eh," he said. "Ibang usapan kapag bigas," he added.
Rice hits at something visceral in the Filipino. One economist pointed out that it shouldn't be so, because other parts of the country are not as dependent on rice as the people are in Luzon. But, unlike other food staples in the country, it is rice that is romanticized and politicized. Like the President said, ibang usapan na kapag bigas.
I believe that was the correct response. It shows empathy and a promise to do better by his countrymen.
It's easy to get swept up in the panic and the blame game, not realizing that it took years of neglect and mismanagement for us to get to this point where we have the problems that we have in agriculture. And it will take years to fix them. But we are starting to recover. Policies are being put in place, and a lot of housecleaning is being done.
Getting our country's agriculture industry back on track is a long game. It is just unfortunate that the long-standing problems of Philippine agriculture, including the low productivity of our farms, are now aggravated by climate change and all the disruptions it brings. These factors we cannot control, only mitigate. What we can control are how we cluster our farms, how productive we can make them and what policies we can put in place to make these changes sustainable.
I think very few will dispute the fact the roots of underdevelopment in the country can be traced to the structure of our economy, which is mostly rural and agricultural. Low productivity has long hounded the sector. This is due to attempts to implement a land reform program that resulted in fragmented farmlands that cannot deliver the scale required to make a decent living for our farmers, much less give them access to technologies that could make their meager landholdings more productive.
What we need is to scale up agriculture, mentor our farmers and give them the technologies they need such as weather forecasting and modern farming methods. We also need to put in place the regulatory frameworks that could make transformative agriculture possible.
Fortunately, we have big-brother companies in our midst who see how uplifting the small farmers can redound to so many benefits down the road. When the small parts of their operation are well-functioning, the whole system runs smoothly and becomes profitable for everyone, from the chairman down to the smallest farmer in the value chain.
We've seen this big-brother model work in franchising and retail. Even the biggest malls in the country will be the first to tell you that they rely on a network of small and medium enterprises to keep their operations going. Small, startup stalls and brands infuse fresh ideas into even the biggest retail operations in the country.
The franchising model shows mentorship in action for beginning entrepreneurs. Many entrepreneurs get their start through franchises. They get their feet wet by signing up as franchisees and plugging into an established system that guarantees them a built-up brand and a back-end system that they can learn from.
I am happy to share that such big-brother mentorship is now happening on a regional scale. We have signed the private sector from seven out of nine ASEAN member-states to join the Philippines in an Agri-MSME Development initiative that is patterned after our very own Kapatid Angat Lahat sa Agri Program.
The situation in the region is not unlike our own here in the Philippines. Of the ten ASEAN member-states, four countries still have around 20 percent of their population living in poverty. That is why it is heartening when countries like Singapore and Brunei – where poverty is almost nonexistent – agree to sign up and help their less prosperous neighbor countries and their farmers. We recently had a meeting with Brunei and we are optimistic that the Agri-MSME Development plan we had formalized with several MOUs last September during the ASEAN Leaders Summit will soon be up and running.
This will be a fitting run-up to the Philippines' chairmanship of the ASEAN come 2026.
Let's get in touch.
We'd love to hear from you.
+63 (2) 8637 9347

2/F RFM Corporate Center, Pioneer cor. Sheridan Sts. Mandaluyong City, Metro Manila, Philippines